These are six products I rely on to unwind, de-stress and get in some quick pampering in the comfort of my own home.
I LOVE going to the spa as much as the next girl, but even a couple of visits can get expensive quickly. Especially during the Holidays when it seems like every night is occupied with work events, holiday dinners and parties it's also hard to make the time to prioritize yourself. Below I'm sharing a few of my favorite products I keep in my bathroom/bedroom to squeeze in some relaxation.
1. One Love Organics Body Serum This body serum/spray is one of my favorite discoveries of all of 2018. I started using it to soften my skin and keep it really hydrated for my wedding, but I will always have this on-hand moving forward. In fact, I just bought a new bottle for myself and one for my girlfriend for our gift exchange Monday evening. I keep it in the shower, as you are supposed to spray it on yourself while your skin is a little damp.
2. Candles I am obsessed with fireplaces, and sadly we live in an apartment in the city and it's not even an option to have one. Until then, candles are essential in our home! Anthropologie has an awesome selection, including the Capri Blu line which burn forever. I am also partial to Bath & Body Works, and particularly love "Marshmallow Fireside" in the Winter.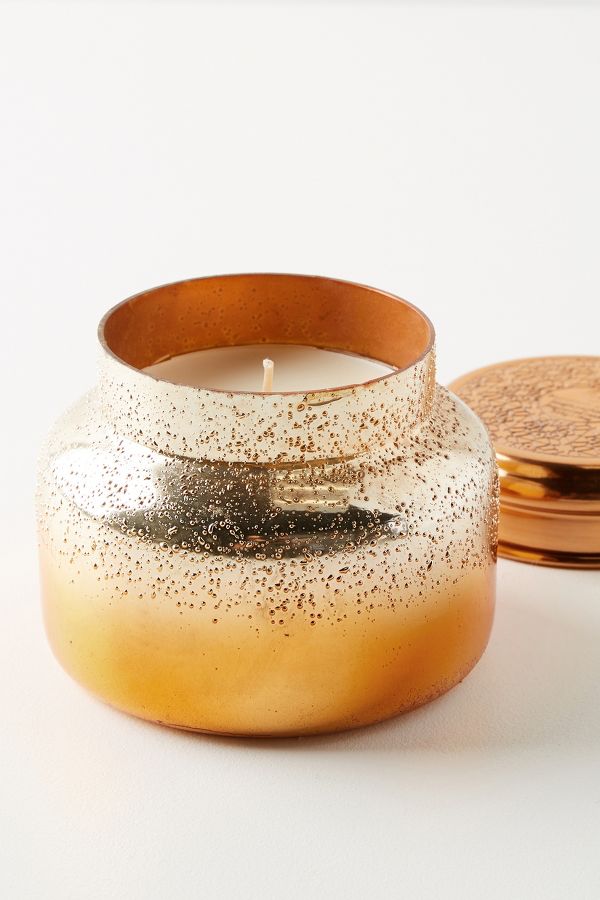 3. Hotel Collection Supima Cotton 825-Thread Count Sheets For years, I have been looking for great sheets. Sheets that are soft but stay cool, smooth but not slippery, durable but not stiff. I have never spent much money on my bed sheets, knowing I hadn't found a brand I loved but also it seems like something you will only have for a couple of years and then throw away, so what's the point? Then I slept over at my sister's house to watch her kids while she was away on a work trip, and WOW. I was obsessed with her sheets. They were everything I was looking for, but the price was pretty steep. I held out until Black Friday and snatched them up for 40%. You can still shop them for 30% off at Macy's here.
4. Sephora Face Masks These are only $6 a piece and I love them! They give me a little bit of extra moisture and don't require a ton of cleanup like other masks. I'll use one while I'm watching TV or out of the shower while I'm doing my hair. I always keep them in my travel bag and when I'm sleeping at a hotel for a work trip, try to remember and use them when I'm away from home.
5. Lavender Organic Hand Sanitizer This one may seem a little random, but I actually don't like putting on hand lotion during the day. It never dries quickly enough, I apply it before bed instead. I keep this spray in my purse and use it a few times throughout the day. Unlike other hand sanitizers, it's not drying in the least bit and gives off a wonderful scent before evaporating, so it's not an overwhelming scent. Technically I'm not pampering myself at home, but it's a nice little treat on-the-go and I will do almost anything to avoid getting sick!
6. Faux Fur Slippers My parents got these for me a couple of Christmases ago, and I love them! They look stylish (although technically, no one really sees me at home wearing them) and they're comfortable. I leave them by the shower so I can pop them on and keep my feet warm.
What are your must-have pampering products? Comment below or send me a note anytime at savagesentiments@gmail.com.
Xx,
Jes